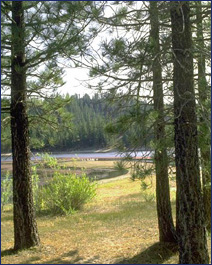 Image courtesy of the The UC Berkeley Digital Library.


William Y. Arms
Publisher

Bonita Wilson
Managing Editor

Catherine Rey
Art Director

Laurence Lannom
Technical Advisor



Test Suite: Project Briefing
William Y. Arms, Corporation for National Research Initiatives; Greg Janee, University of California, Santa Barbara; Carl Lagoze, Cornell University; William H. Mischo, University of Illinois, Urbana-Champaign; Ginger Ogle, University of California, Berkeley; and Scott Stevens, Carnegie Mellon University


The CIC: Using Collaboration to Advance High Technology Initiatives
Barbara McFadden Allen, CIC Center for Library Initiatives
ICAAP eXtended Markup Language: Exploiting XML and Adding Value to the Journals Production Process
Mike Sosteric, International Consortium for Alternative Academic Publication (ICAAP)
E-commerce Catalog Construction: An Experiment with Programmable XML for Dynamic Documents
Robert Thibadeau, Jorge Balderas, and Andrew Snyder, Carnegie Mellon University; and John Nestor, XML for All, Inc.



Please send questions or comments to the editor to:

[email protected]

.


D-Lib Magazine is produced by the Corporation for National Research Initiatives and is sponsored by DARPA on behalf of the Digital Libraries Initiative under Grant No. N66001-98-1-8908.

Copyright� 1999 Corporation for National Research Initiatives

Mirror sites for D-Lib Magazine are graciously maintained by
UKOLN: The UK Office for Library and Information Networking
and
The Australian National University Sunsite

DOI:10.1045/february99-contents

Top | Clips and Pointers | Editorial
Home