Informedia News-on-Demand:
Search Dialogue
Let's step through an example of the News-on-Demand script: The user has just spoken the query "Tell me about the release of Chinese political dissident Wu". Since the query was recognized correctly, we now "submit" it the retrieval engine.
---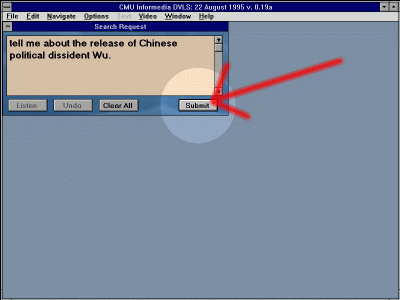 ---
Footnote: Spotlights and red arrows were added afterwards to identify features being discussed.
---
Next Screen: Result Selection